WHAT IS LOGO DESIGN
A logo design is a brand recognition. in addition Logo design says more with less visuals. One small icon / image / initials /object can reflect a huge story, a great trust, a strong reliability. With Logo design you can tell the long tail name without reading it or seeing it actually.
Example: Adidas has some mountains in the logo, which reflects challenges, power and strong nature of the product.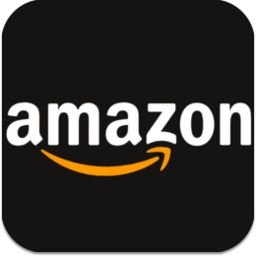 Example: Amazon has a smile to reflect the happiness of the customers, and the arrow goes from a to z. Which means they sell everything from a to z.

WHY LOGO DESIGN IS IMPORTANT?

Logo design is important because you cannot use your long name everywhere. It does not look professional to write the full name of the company. In today's world, every company has a logo. It build a trust and reliability on the consumers. A logo makes the company as a brand. and people recognize the company with the logo.
WHO MAKE LOGO DESIGNS?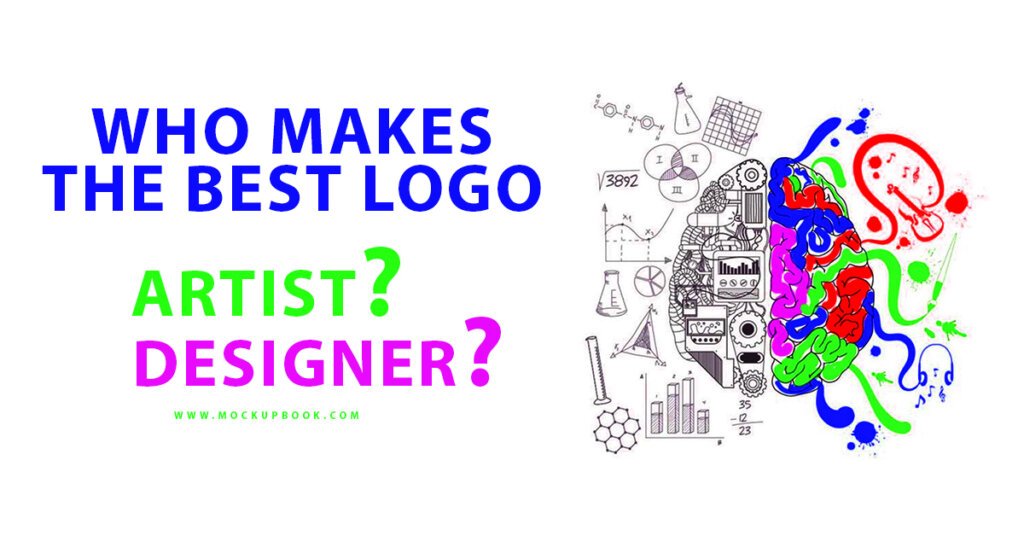 "THEY BOTH CAN CREATE GREAT LOGOS, IT DEPENDS HOW THE CLIENT NEEDS. NOT ANYONE'S PROPERTY"
there is confusion about this. in short there are two types of people who design logos. Artist & Designers.

An artist is one who make or design something with bare hands. That is to say Artists don't really use much tools or software to design something. As They have pro skills and high creativity which makes them Artists to design the logo.
A designer is one who designs the logo on machine, that is with the help of special software. There are lots of tools to use in the software. They have the techniques and skills to use the right tool and make the right design. The designers make sure that everything is perfectly aligned. They make sure that what colors are there. In short Designer is the one who can tell size of each and every object used in the design.
LOGO DESIGN MAKING PROCESS?
INSPIRATION + CREATIVITY + SOFTWARE & TOOLS.

the process starts from simple text. That contains the name of the company, and the tagline. In addition sometimes the designer is told to use the specific colors. So the designer sometimes know which element to use for such logo design.
Once the company name and the tag line is provided, along with other details. The designer then work on it and make some rough sketches. So these sketches can be on the paper or on the screen. When the initial sketches are done, the process takes the next step of finalizing it.
WORKING WITHOUT IDEA
Sometimes you have no idea where to start, so you make one sketch with just the name initials. After that the second design with some element relevant to the field of the company. Similarly third design with an abstract object that reflects the meaning of the company or name.
Not always but most of the time the logo process needs revisions. In short You go back and forth to make the best logo. The process is very interesting if you love designing.
SOFTWARE FOR LOGO DESIGN?
"SOFTWARE IS A TOOL USED TO DESIGN THE LOGOS, THEY DON'T DO IT BY ITSELF, INFACT DESIGNERS DO IT WITH THE HELP OF SOFTWARE"

There are many software in the market for designing the logo. Some of them gives you almost everything ready to use. That is pre-made elements are there. Pre defined color combinations are there. And all that kind of everything ready made. You just need to bring them all together.
but a real designer don't use such software. they go for professional software that give a freehand, maximum edit-ability.
TOP THREE SOFTWARES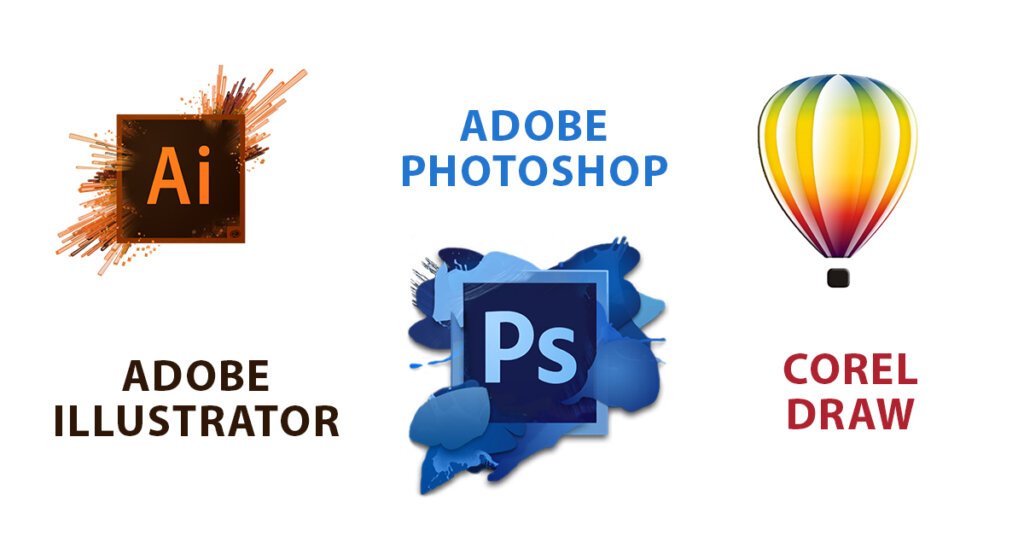 "THERE ARE MANY SOFTWARE BUT THESE ARE THE MOST COMMON ONES THOSE ARE USED WORLDWIDE"
At the top of the list there is ADOBE ILLUSTRATOR. that makes the design lossless. this is to say that you can design the logo and can print it in any size smaller or larger. and it will not loose the quality. moreover you can design anything in adobe illustrator.
on second position COREL DRAW has the grip. becasue this is easy to use and can make high quality lossless designs. similarly you can design anything in corel draw.
on third position ADOBE PHOTOSHOP stands. the Artists usually use Photoshop to design logos. and this software has some extra features with the embossing effect and other 3d effects. in addition Designers use this software for the presentation of the logo that is already made in adobe illustrator.
HOW MANY TYPES OF LOGO DESIGN?

there are too many types . but to sum up all of them in countable numbers. here is the list
minimalist / abstract
very minimal, very easy to draw that is with hidden meaning and strong impact.
Typographic
the names or initials are used in this type of logo design. moreover they can be altered in creative way.
3d
it has some shadows, depth, shades, dimensions. so they give you some extrusion feel.
vintage / retro
it is usually badge kind of logo, or sometimes ripped. in addition shield and ribbons mostly used.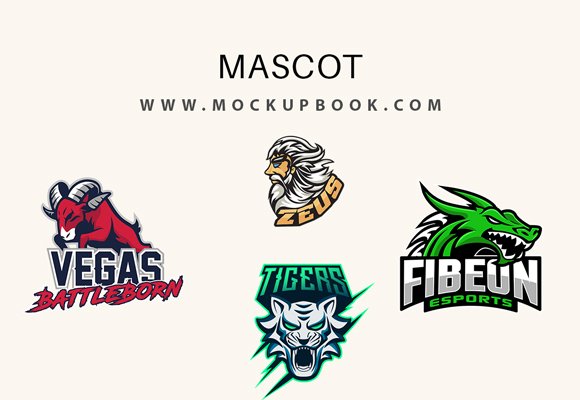 mascot
this is very aggressive type, that is some face or part of body used, with ribbons mostly and shields. usually games have such logos.
signature
the initials in hand written form, or the name with or without any element. similarly you can use swooshes and lines.
watercolor
colorful logo with mix of signature logo type. in addition there background has many shades of colors.
symbol / iconic
this is a symbol, some icon, or picture in simple form. further that picture represents the company status and field.
negative space
this is very technical logo type, as the name says it all, there is something hidden in the design which is not actually there. but still it is there.
HOW MUCH LOGO DESIGN COST?

a LOGO is the face of the company. it represent the company everywhere.and you cannot change the logo once your company is well known. if you understand this then you will definitely go for the best designer to design your logo. because the best designer have the skills and techniques. he uses the best machines and software. he will definitely charge high for designing the logo.
but there are internees out there who are willing to design your logo with less price as this will build their portfolio and give them experience in real field. the new designers need some work to make their name , and hence they make good designs in less price. so if we take an average then the logo design cost from $5 to $1000 and even higher.
the cost of the logo also depends on the extra services the designer gives. this includes branding book, which has the back end story of the logo, and the making process. not every designer can do this.
WHERE TO SELL / BUY LOGO DESIGN?

there are many websites and companies in the market and online. so if you signup there , you can order a logo from a logo designer. or you can design a logo for a client. the list of the websites is here
freelancer.com
99designs.com
shutterstock.com
freepik.com
guru.com
fivesquid.com
and many more…
LOGO DESIGN COPYRIGHTS?

yes . you have to have the copyright for the logo. and what is copyrights? to clarify this is registration of your logo. like you have a phone number and no one else can use that. you have a passport number. same like that, yo have copyright on the logo if you register your logo. and if you don't have the copyright , anyone out there can use the logo you are using, and you cant have legal actions against them. for to have all the right on the logo you must register it.
HOW TO LEARN LOGO DESIGNING?

there are many institutions out there from where you can learn logo designing. firstly YouTube have a lot of videos on the logo designing. in addition some online tutorial websites are there who sell the complete logo design course.online tuition are available for learning the logo design. get a course for learning the logo design where you can click and download the complete tutorial here. in addition download the software to practice logo designing. likewise ask the people out there who are willing to help others.
LOGO DESIGNING AS A CAREER?

one of the best profession these days. every company needs a design. and every single day tons of companies are setting up. so there are opportunities for you in this field. all you need to do is to make your name first, make portfolios and let people know. and you can earn a happy living with this career.
LOGO DESIGN VS GRAPHIC DESIGN?


now this is something very important. what is the difference between "logo design and the graphic design". same as a "hand and the man", "Tyre and a car" , "keyboard and a laptop". still confuse? . a logo designer can design the logos, while a graphic designer can design anything that includes logo, business card, brochures,user interfaces,front end website, banners, patters, illustrations, packaging and much more….
you can call yourself a logo designer if you are a graphic designer, but you can never call yourself graphic designer if you are only logo designer.
in conclusion logo design is a small portion of graphic design.
RASTER VS VECTOR

raster is anything that looses its quality while stretching up or down. the raster has no or very less edit-ability. raster images need no special software to open.
however vector logo means editable file. vector logo does not loose quality. vector files needs special software to view or edit.
LOGO DESIGN AND FREELANCING

freelancing is to offer your services without any special designation. you are a freelancer if you have the right to accept or reject a project when it comes to you. but once you have the project you will have to finish it to get the good reviews, otherwise you will get bad reviews and it will definitely effect your portfolio. you can do small or large projects on different websites as a freelancer.
LOGO DESIGN INSPIRATIONS

from where you get the inspirations for great logos. yes this questions is the most asked question. and it is very important to understand that we are asking for inspirations, not stealing the design. an inspiration can come from a single word, from a sight,inspiration can come in dreams. you just need a creative and positive mindset, and everything object in this world will give you inspirations and ideas. if you are looking for any online inspirations, then on top of list is the google search engine. you can scroll through the images page and can get inspirations. the PINTEREST is on the second position. it is full of stuff that will really inspire you.
LOGO DESIGN TIPS

keep it simple.
think more design less.
don't steal idea.
try to mix up many thing to make a new one.
keep it relevant to the company field.
always ask the client for samples to get the right direction.
ask for the type of the logo from the client.
use adobe illustrator as it is simple.
learn the basic skills to get a good grip on logo designing.
learn graphic designing instead of logo designing.
have a positive mind and always point out the best thing when you see it.
understand the client need first.
deliver 3 initial samples.