MOTIVATIONAL QUOTES – 3
Another bunch of motivational quotes and inspirational quotes that will boost your life in the right direction. You dose of energy. your well wisher. It is so easy to get these quotes on your phones everyday and this will increase your creativity, it will increase your speed. It will give you thousand reasons to live, learn, smile and blossom. These are hand picked special motivational quotes you will need. I have explained these motivational quotes as i understood them. If you like the way i am explaining , kindly like subscribe and follow on social platforms.
GIVE YOURSELF TIME
You need go give yourself time. When you see good thing, they are not made in blink of an eye. Everything takes time. If you see around, you will know that how it works. There are steps in every process. It means that you don't have to panic and keep working on your goals. And within passage of time, you will get closer to the destination.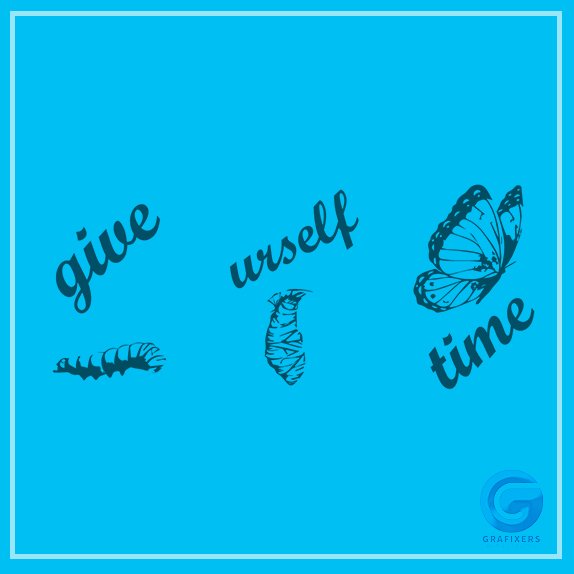 DESIGN IS THINKING MADE VISUAL
Design is not made in computer or softwares. A design is something that a designer, or an artist makes in his brain and imagination and they use the software or computer to make it happen. Design is thoughts represented visually. there are many misconceptions that designs can be made on computers. But the truth is that computers are only used as a tool. so the design is thinking made visuals.
NOTHING WILL WORK UNLESS YOU DO
There are millions of plans made every second in the world but only few of them get actions on them. And this is because we make plans and the next day we forget about it and make another plan. This is where we need to change our attitude toward growth. We should stick to a plan and after completing it we can move forward. No project is completed unless we start it. Nothing will work unless you do.
IF YOU NEVER TRY YOU WILL NEVER KNOW
You can always post comments on anything, and it doesnot mean that you know it. You are just expressing your thought about it. If you trully want to know anything you will have to try it. If we havenot ate something we cannot tell how it taste, we can always play with it and say anything but the one who ate it can say the facts. So if you want to know something , try it.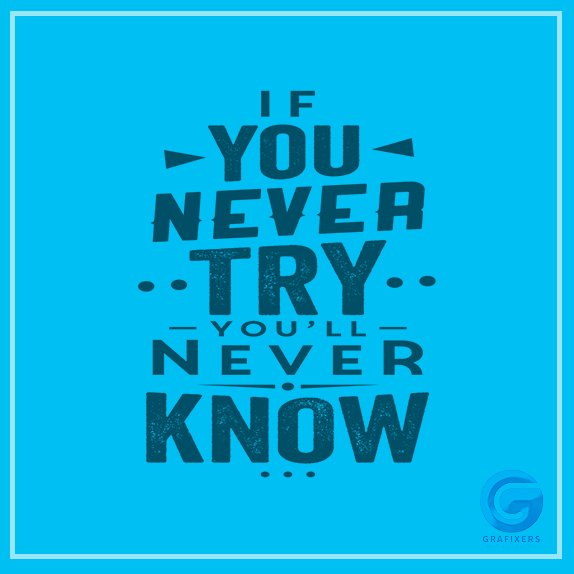 TEAMWORK + MANAGEMENT + STRATEGY + PLANNING = SUCCESS
True businessman and entrepreneurs know this that the success can only be achieved if we make a team to do different task for the same goal with proper management of workload and resources. All this will need good strategy and plans , and those strategies and plan will be monitored to see the analytics and hence we will get the success. It is not always luck to get the success. You have to work for it.
SAY LESS DO MORE
If you want to do something, do it. Actions should be your preference rather than words. Small or huge, does not matter, but there should be some actions. De-track yourself from speaking a lot about your plans and wasting the precious time that you will need to accomplish the task. If there are some necessary meeting, do it, but if you are talking about it for hours and doing nothing that this is the wrong approach. You should say less, and do more.
CALM YOUR MIND
The first thing you will need to do while working on your plans is to CALM YOUR MIND. There will always be tangled thought about a plan in your mind. They will keep pinching to do something and don't do something. And if you have some good plans, and perfect strategy, then don't listen to your negative thoughts. Get your mind some coll place to calm down. Take out all the stress. Remove all negative thoughts. Focus on your goal.
THE HARDER YOU WORK THE BETTER YOU GET
To make this understandable, i will use the word "more" instead of "harder". So the more you work in the right direction , the better will be the results. If you are thinking that you have done your part for today and tomorrow you will do the rest, then this is not the way it works. You have to work more, you have to work harder to achieve what other can't because they don't know the fact that the harder you work the better you get.
EXCUSES DON'T GET RESULTS
If there is one task to do , then there will be thousand excuses for not doing it. Do not ever be the one to find the thousand excuses. Always think positive, always find ways to do something. Every action done by you will teach a lesson, and the more lessons you get the more closer you are to be the master. Excuses will keep you where you are and other people who are doing it will go ahead.
NOTHING CHANGES IF NOTHING CHANGES
This quote is something that says it all. If we are going the we are going, Then we are not going anywhere. If you want to change something, then at first you should change yourself. And if there is no change in the actions then there will be no change in the situation. So nothing changes if nothing changes.